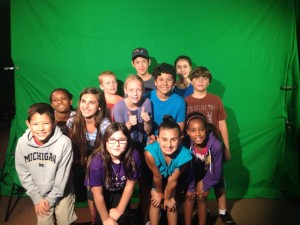 Morning Classes – the first part of our days is spent learning the basic camera acting techniques and styles.   Class time will familiarize you with the process of auditioning, working in various genres, and how to survive the craziness of a Hollywood set!
Afternoon Taping is our chance to put what we learned in class into practice.  Students will get the chance to tape various clips, scenes, and commercials.  We'll practice everything from how to slate your audition to working with a green screen
Plus, we'll put every students' best work into a digital download you can watch at home!
---
Dates:
* Monday July 23rd – Friday July 28th, from 9am until 4:00pm. Students will need to bring their own food & drink.  Snacks and water will be available for purchase as well.
Cost: $275
---