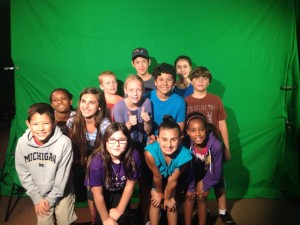 Morning Classes – the first part of our days is spent learning the basic camera acting techniques and styles.   Class time will familiarize you with the process of auditioning, working in various genres, and how to survive the craziness of a Hollywood set!
Afternoon Taping is our chance to put what we learned in class into practice.  Students will get the chance to tape various clips, scenes, and commercials.  We'll practice everything from how to slate your audition to working with a green screen
Plus, we'll put every students' best work into a digital download you can watch at home!
---
Dates:
* Monday July 23rd – Friday July 28th, from 9am until 4:00pm. Students will need to bring their own food & drink.  Snacks and water will be available for purchase as well.
Cost: $275
---

About the Instructor: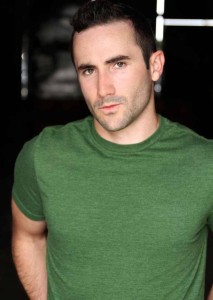 Joe Barone (Lead Teacher)
Joseph Barone is a SoCal native and L.A. based actor, working primarily in Film and Television with some Theatre mixed in when time allows. Joe studied Theatre Arts at Azusa Pacific University and went on to earn a Masters of Fine Arts from Penn State University prior to becoming a professional actor. Inspired by his upbringing and athletic background, Joe has a passion for honing his craft and thoroughly enjoys helping actors of all ages, to do the same. One of his biggest passions is helping actors who are stage trained, to translate their talents for the camera."
Matthew Brandon (Assistant Teacher)
Matthew Brandon is a recent graduate of Liberty University where he achieved a Bachelor's of Arts degree in Theatre Performance. He is an up-and-coming writer using all the skills and techniques he learned in creating a captivating character and transferring that to the page. He has recently had the opportunity to write the one-act children's show for a theatre troupe to tour around Europe. He is thrilled to return as a teacher for Hollywood Youth Theatre, last seen working for the camps three years ago. Before that, he was a camper himself in the screen acting camp. He is happy to be back and ready to get creating!