Check out a short promo to see what camp is all about:
Come be a part of another excellent summer with HYT with four different camps to choose from.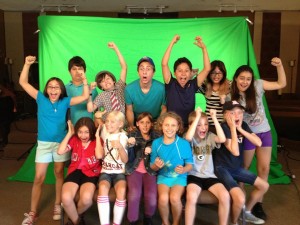 Mini Camp
Ages: 5-8
Dates: July 7th – 12th
Improv Theatre Camp
Ages: 9-18
Dates: July 14th – 19th
Musical Theatre Camp
Ages: 9-18
Dates: July 21st – 26th
Screen Acting Camp
Ages: 10-18
Dates: July 28th – Aug 2nd
---
New

Spring

Workshops!
Check out these unique, one-day workshops where you can learn from professionals and have some fun in a safe, encouraging environment for only $15 per workshop!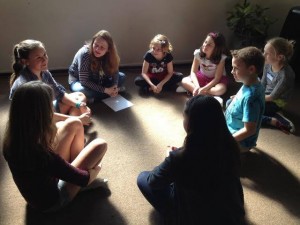 Creative Writing Workshop
* Get your creative juices flowing. Join published author Catherine Gray for an intensive session to exercise your creative writing muscles with poetry and short stories!
* Saturday, Feb 22nd, 1-4pm
Voice-Over Workshop
* Learn the basics of performing for commercials, animated films, and video games from professional voice actor Nan McNamara. Find out how to get your voice in shape and ready to act!
* Saturday, March 29th, 1-4pm
Creative Drama Workshop
* Come use your imagination as we explore the basics of acting, singing, dancing, and bringing a story to life on-stage! Led by noted local actress Lori Berg, this is a hands-on workshop designed to engage and inspire your young artist's creativity.
* Saturday, April 26th, 1-4pm
Be sure to reserve your spot today!

Hollywood Youth Theatre is an education and performing arts theatre in Burbank, California.  Founded in 2011, HYT offers ongoing classes, workshops, summer camps, and shows that provide opportunities for young artists ages 5 – 18 to get on stage and learn through experience, guided by capable, professional mentors.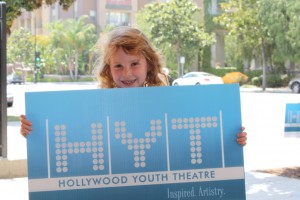 HYT has lots to offer that the whole family will love. 
* We think growing as a person is as important as growing as a performer.
* We have qualified directors and a staff of working professionals for you to learn from.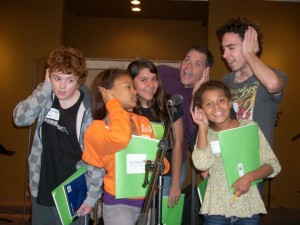 * We are serious about maintaining a safe environment.
* We love helping you meet like-minded peers and making new friends.
* We pride ourselves on quality, staged productions
* We offer specialized training that you can customize to fit your needs.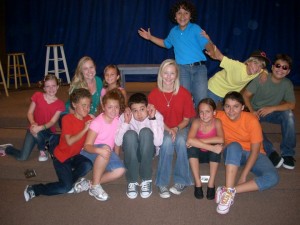 * We think parent participation and finding ways to get the whole family involved is paramount.
Join us today!!!
---
For more info, find our page on Google+