---
Our Mission
The greater Los Angeles area has no shortage of theater companies, many of which are dedicated to youth theater.  What is in short supply, however, are local theater companies as dedicated to excellence on stage as they are to the personal integrity and character growth of the young performers.
Hollywood Youth Theatre (HYT) exists to fill that void.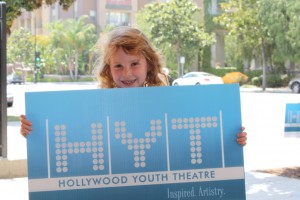 HYT has lots to offer that the whole family will love. 
* We think growing as a person is as important as growing as a performer.
* We have qualified directors and a staff of working professionals for you to learn from.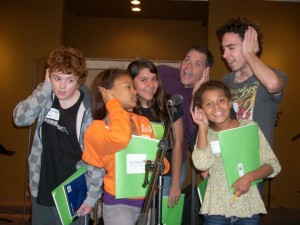 * We are serious about maintaining a safe environment.
* We love helping you meet like-minded peers and making new friends.
* We pride ourselves on quality, staged productions
* We offer specialized training that you can customize to fit your needs.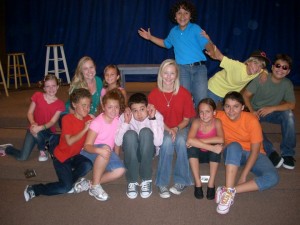 * We think parent participation and finding ways to get the whole family involved is paramount.
---
Designed to be a safe environment to nurture young performers, HYT is a non-profit organization that offers classes, training, workshops, summer camps, and full-scale productions for kids age K-18 in the Hollywood/Burbank/Glendale area.    Far from a "fame factory" that promises a quick stopover on the way to film, HYT believes that quality theater is its own reward, that process is as important as the end product, and that no opportunity for individual growth gets lost in the big picture.
The HYT curriculum consists of classroom training and performance opportunities, with special care taken to ensure that every class has a performance component and that every show includes tangible instruction.  This balance of "learning" and "doing" helps set HYT apart from similar programs in the area.
Each performer's commitment will be on an as-desired basis.  They are free to enroll in as many or as few of the elements of the company as they choose.  Some participation options are:
Semester Classes
Full-scale productions
Summer Camps
Specialized workshops
Each program involves its own age-restrictions, size limit, and tuition costs, giving families the option to focus their resources on the most appropriate and beneficial product for their young performers.
HYT was developed and is run by a handful of theater professionals in Los Angeles.  This team has an abiding passion for educational and youth theater and seeing the positive impact that structured creating can have in the life of a child.