---
Upcoming Events
Stage Combat Workshop
(Ages 10-18)
Get ready to fight! Learn the art of unarmed stage combat and creating the ILLUSION of violence in theatre.
This workshop walks your students through the fundamentals of safe, effective fights and then gives them a chance to get on their feet and try it out!
**Appropriate for skill levels**
Date: Saturday, September 27th
Time: 1pm – 4pm
Cost: $20

About the instructor: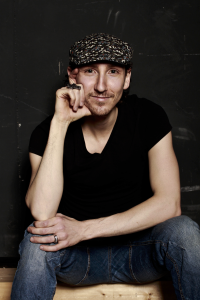 Christopher Ryan holds an MFA in Acting from Regent University. Following his studies, he worked as an actor and fight director in regional theatre for a year, doing shows like: The Scarlet Pimpernel, The Lion, The Witch and The Wardrobe, and Treasure Island. He also worked for Emotions Dance as a modern dancer and taught voice and directed as a free-lancer, doing shows like Annie, and Honk.
The following year, Christopher and his wife moved to Germany, where he continued to teach voice and to direct, fight direct and choreograph for the theatre.
For the past 5 years, Christopher has been the Dance and Movement instructor, and the Director of Musical Theatre for the "International Performing Arts Institute."
Christopher's performance credits include: Tom in The Glass Menagerie, Don Pedro in Shakespeare's Viel Lärm um nichts (Much Ado About Nothing), Swing in Sister Act (Vienna), Swing/Cover Erkan in Sister Act (Stuttgart), Anthony Hope (& alto saxophone) in the revival version of Sondheim's Sweeney Todd, and Seymour in the German tour of Little Shop of Horrors which continues in its second leg beginning this October.
---
Monster Make-Up
(Ages 9-18)
Learn the art of creating your favorite "monster" looks for stage or film with make-up artist Brittany Lauren Woodside. Just in time for Halloween.
Featuring all-new looks and monsters this year – learn to re-create looks from Grimm's fairytales, including:
Werewolves
Witches
Warlocks

***All skill levels welcome!***
Date: Saturday, October 18th
Time: 12pm – 3pm
Cost: $20

About the instructor:
Freelancing out of Los Angeles, Brittany Lauren Woodside has had the opportunity to work on a wide array of projects. Working on features films to commercial work, she specializes in natural and character makeup. Earlier this year while working on the horror feature, "Compound Fracture", she was able to work with are Derek Mears ("Jason" in Friday the 13th), Muse Watson ("Ben" in I Know What You Did Last Summer), and Renae Geerlings ("Deputy Gwynne" in Halloween II). She is also apart of several character projects where she is the department head in charge of creating zombie and ghost like characters. When she isn't on set, she is sharing her knowledge on the blogs Monsters & Mayhem and Makeup by Brittany Lauren.
---
Improv Workshop
(Ages 8-18)
A fast-paced sampler of improv for theatre. Learn to get on stage and leave self-doubt behind. Whether it's your first time or your need to keep your skills sharp, we'll get you on your feet and having fun.
***Appropriate for skill levels***
Date: Saturday, November 22nd
Time: 1pm – 4pm
Cost: $15

About the instructor:
Greg Castle has been teaching and performing improv for almost 10 years. He was trained at iO West in Los Angeles and has performed on numerous stages in LA, Chicago, Dallas and New York. Greg has taught workshops at the Dallas Comedy Festival, as well as the LA Comedy Festival, and he is a popular coach in-demand here in California. He is currently a writer/performer/producer for a comedy group called Rigor Tortoise, which he formed 7 years ago with guys he met while taking classes at iO. Rigor Tortoise has produced over 75 filmed sketches that have been featured all over the internet. Greg's goal in teaching improv is to get you to have as much fun as possible on stage by instilling confidence in the talents that make you unique.  Greg lives in Burbank with his lovely wife and their two awesome sons.
---
PREVIOUS WORKSHOPS
Check out photos of our past Events on our Facebook page.