---
Upcoming Events
Musical Theatre Audition Workshop
(Ages 9 – 18)
Hone your auditioning skills and learn how to present your talents for acting, singing, and dance well.
Students will be instructed in how to choose audition material, how to prepare both musically and developmentally for the character & song, and how to audition with poise and confidence!
Plus, everyone gets to participate in a mock audition that helps demystify the whole process and highlight the fun of musical theatre.
**Students are encouraged to bring 16 – 32 bars of a musical theatre song**
Date: Saturday, April 18th
Time: 10am-1pm
Cost: $15

About the instructors: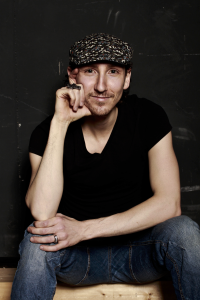 Christopher Ryan holds an MFA in Acting from Regent University. Following his studies, he worked as an actor and fight director in regional theatre for a year, doing shows like: The Scarlet Pimpernel, The Lion, The Witch and The Wardrobe, and Treasure Island. He also worked for Emotions Dance as a modern dancer and taught voice and directed as a free-lancer, doing shows like Annie, and Honk.
The following year, Christopher and his wife moved to Germany, where he continued to teach voice and to direct, fight direct and choreograph for the theatre.
For the past 5 years, Christopher has been the Dance and Movement instructor, and the Director of Musical Theatre for the "International Performing Arts Institute."
Christopher's performance credits include: Tom in The Glass Menagerie, Don Pedro in Shakespeare's Viel Lärm um nichts (Much Ado About Nothing), Swing in Sister Act (Vienna), Swing/Cover Erkan in Sister Act (Stuttgart), Anthony Hope (& alto saxophone) in the revival version of Sondheim's Sweeney Todd, and Seymour in the German tour of Little Shop of Horrors.
---
PREVIOUS WORKSHOPS
Check out photos of our past Events on our Facebook page.